Operating System update
Windows 11 version 22H2
---
Focused Enhancements
This is the biggest Operating System update for Windows 11 with a real focus on productivity enhancements and security.
---
After installing the update, you'll find your experience more productive, inclusive, personal, and secure. Along with some new smart features that can anticipate your needs and new multitasking tools to help get things done in a fast, fun, and easy way.
---
The first and biggest benefit of upgrading to the latest version of Windows is that enhanced security will keep your device and data safer.
---
The integration with OneDrive and File Explorer has been enhanced to give users a better experience for navigation with a new pinned menu.
---
This update will not be available to everyone because Microsoft Windows 11 has a minimum hardware requirement., which means your device may not be suitable for the upgrade.
---
However, if your device is suitable then the update will be available through Windows Update.
---
As this is a version update it is akin to installing a new operating system, it is a large download and will require at least one restart which in turn means that the whole process will take a considerable amount of time, could be 30 mins or more.
Here's a quick list of some of the improvements.
App folders in Start menu
Resizable pinned area in Start menu
Drag and Drop on the Taskbar
Focus Assist integration with Notification Center
New "spotlight" wallpaper feature
New Voice Access accessibility feature
New Live Captions accessibility feature
New gestures and animations for touch users
New snap layouts bar when moving app windows
New Task Manager app
New "Suggested Actions" feature when copying dates/numbers
Tabs in File Explorer
Better OneDrive integration with File Explorer
Numerous UI improvements and consistency updates
How to get 22H2:
From your home screen, navigate to "setting" (the cog image)
Once the setting screen opens, you'll see a menu down the left-hand side. The last menu at the bottom is dedicated to systems updates. Select this menu.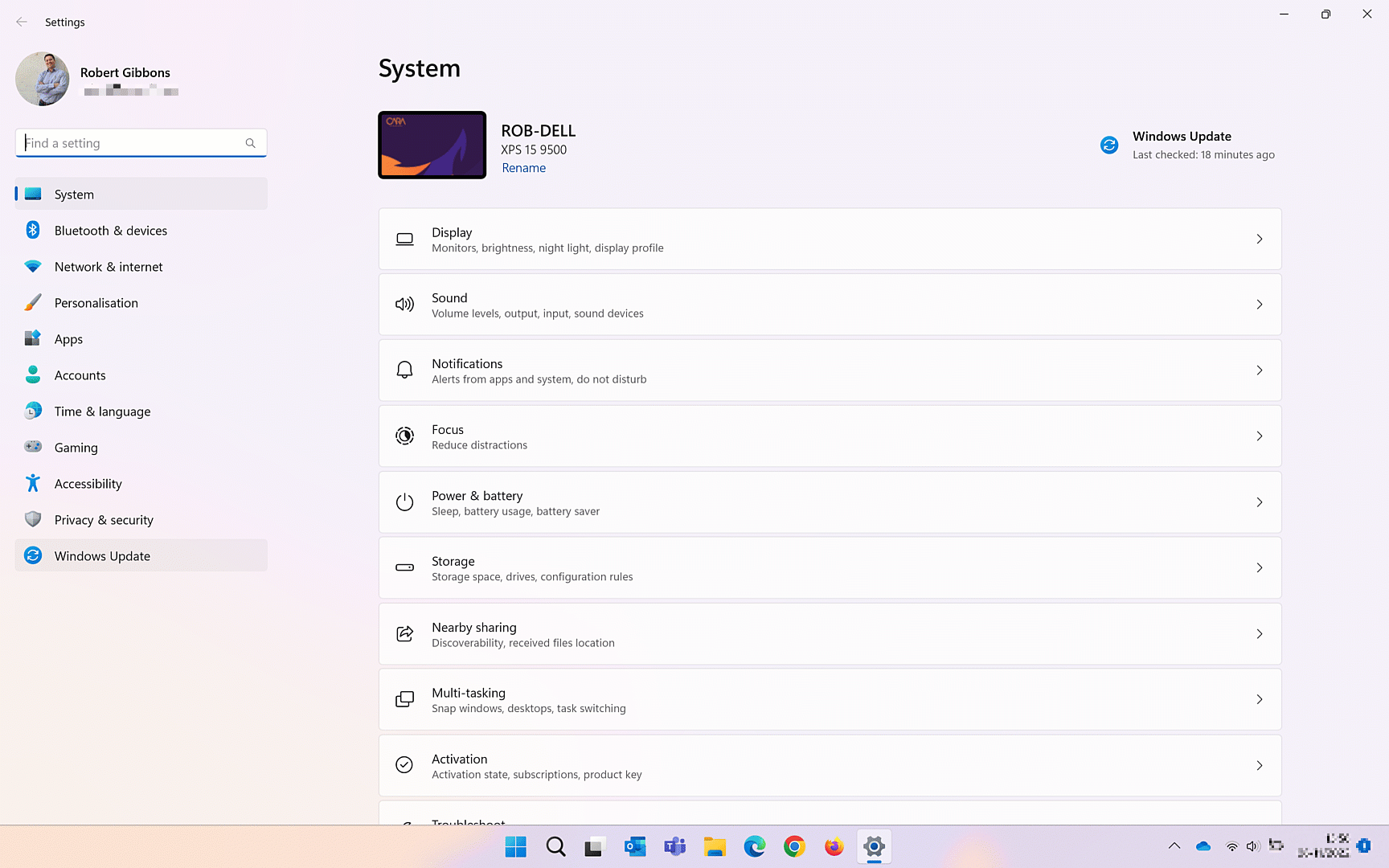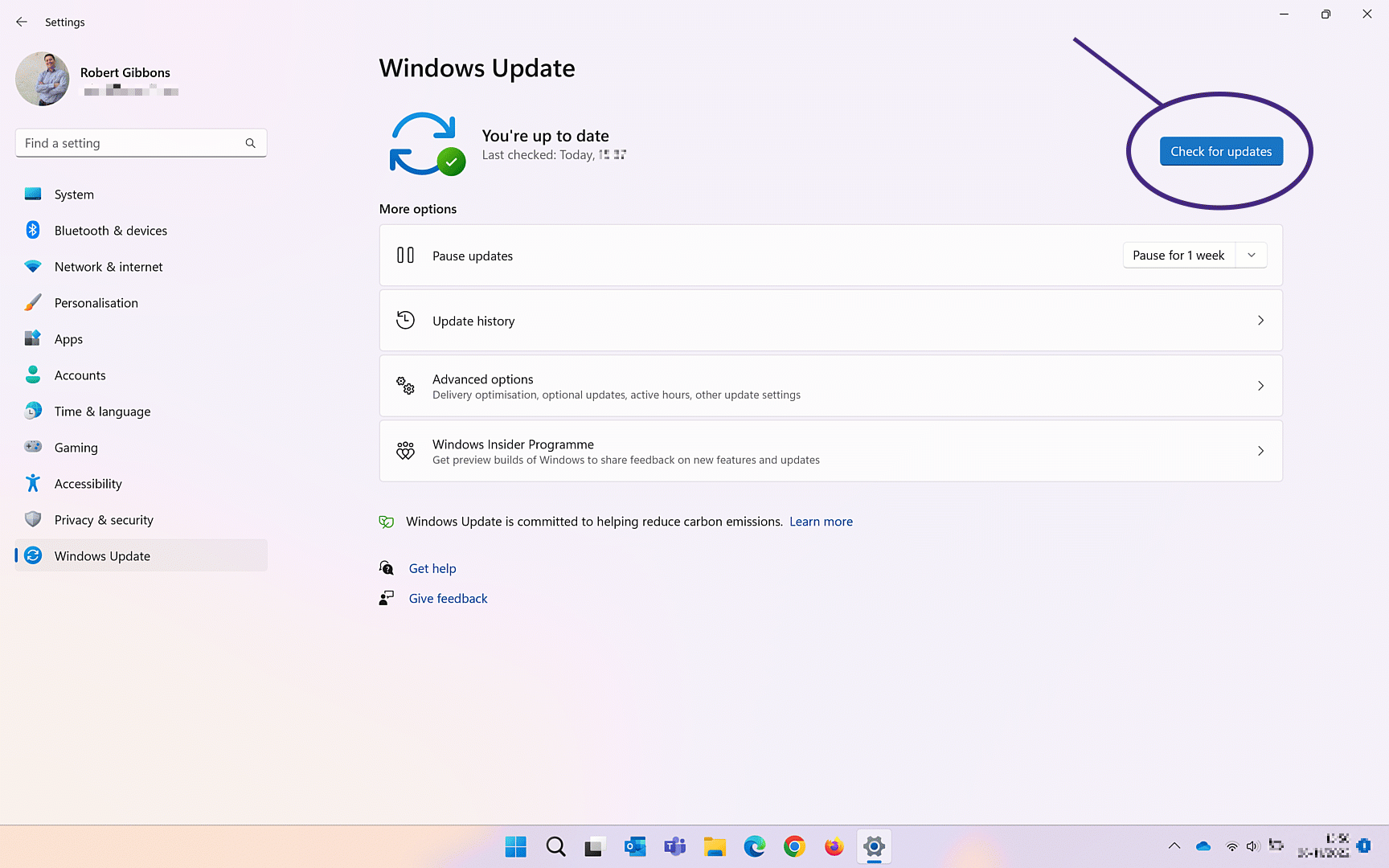 Depending on your connectivity, it could take up to 20 minutes to download the version (not including the installation).
---
When the download has been completed, it will move onto the installation automatically. On completion of installation (100% completed), you'll be asked to restart (or you can schedule a restart for a later, more convenient time).
When you get to this stage, please note that a restart will take between 10-15 minutes. During this time, please do not force a restart.
---
Before you do your restart, please ensure that any documents you have open, are saved first.
---
If you device is low spec, it will take longer than a higher spec'd device.