Microsoft 365
Microsoft 365 Price Increase News
---
As of the 1st March 2022, Microsoft are introducing a new pricing structure for Microsoft 365. Here's what you need to know.
---
Microsoft 365 Price Increase
A decade on and the changes Microsoft have made to the Office 365 stack since its launch are outstanding. Services range from hosting just your email to being able to run everything within your business including CRM, EPOS, and much more.
---
Sadly, all these great advances do come at a cost. The infrastructure Microsoft have put in place for us to keep our businesses and users going with the demand to deliver data whenever and wherever requires a huge amount of planning and infrastructure, but Microsoft has delivered. We are very much used to being able to work remotely, largely due to the cloud services and we almost take for granted these services along with the security and protection of our data.
---
The following prices have been confirmed for the UK.
Annual Commitment
*billed annually
| Product Suite | Old Cost | Monthly Cost |
| --- | --- | --- |
| Microsoft 365 Business Basic | £3.80 | £4.50 |
| Microsoft 365 Business Standard | £9.40 | £9.40 |
| Microsoft 365 Business Premium | £15.10 | £16.60 |
| Office 365 E1 | £6.00 | £7.50 |
| Office 365 E3 | £17.60 | £20.20 |
| Office 365 E5 | £30.80 | £33.40 |
| Microsoft 365 E3 | £28.10 | £31.70 |
To receive locked in prices, you will have to pay annually instead of monthly
.
Month to Month
no committment
| Product Suite | Old Cost | Monthly Cost |
| --- | --- | --- |
| Microsoft 365 Business Basic | £3.80 | £5.40 |
| Microsoft 365 Business Standard | £9.40 | £11.28 |
| Microsoft 365 Business Premium | £15.10 | £19.92 |
| Office 365 E1 | £6.00 | £9.00 |
| Office 365 E3 | £17.60 | £24.24 |
| Office 365 E5 | £30.80 | £40.08 |
| Microsoft 365 E3 | £28.10 | £38.04 |
UK Pricing confirmed
, these prices have now been confirmed for the UK. Changes will come into effect on 1st March 2022. The changes will be global with local adjustments.
---
At this stage, these are the only suites we've heard where there are changes. If we hear of any further changes, we shall update you.
---
When ordering a service from Microsoft 365, you will have 72 hours to make any changes or adjustment before you enter in to the full termed agreement that you have chosen.
We have been advised that some of the Microsoft 365 offerings will not be available on a month-to-month basis, but only annually.
Yearly commitment licence's are 'Pool' based allowing you to reassign if a member leaves. The Pool cannot decrease during the commitment only increase on a prorated term.
---
For further information from Microsoft:
Read More
---
If you're unsure of how the changes will affect you, complete the form below and we'll be in contact to asnwer your questions.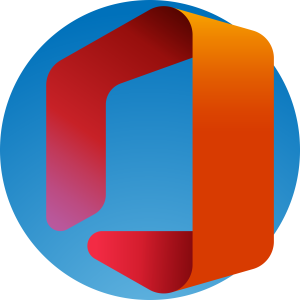 Frequently asked Questions about Microsoft's New Commerce Experience
1
Why is this change being made?
Microsoft are changing their billing platform to something called "New commerce Experience" NCE this is intended to simplify the way all Microsoft software and services are purchased. Part of this new program is the requirement to enforce a difference in cost between companies that make an annual commitment and thos that do not, this has been the case with Microsoft 365 for many years but we have never charged the month to month premium, we are now being charged that premium and therefore have to pass it on.
2
What if we have a new starter?
If you have a new team member joining the business and you need to increase the licensed quantity of M365 products that you are already using then you can add additional license quantities under the NCE yearly agreement and they will be charged pro-rata for the remaining term of the annual agreement.
3
What if we have a replacement for an existing team member?
If a team member leaves and is to be replaced by a new hire then the license held by the original team member can be simply transferred to the new team member, without any change to the subscription.
4
What if we wish to reduce our headcount?
If you wish to reduce the size of your team, then unfortunately you will not be able to reduce your license count until the anniversary when a new agreement will be created.
5
Can we upgrade our licences?
If you wish to upgrade an existing license to a higher version, (i.e Business Basic to Business Standard) then you will be allowed to do so within the term.
6
Can we add new M365 product?
If you wish to add a new product that you have not taken before thane this will create a new subscription with a new annual commitment.
7
Can I avoid these limitations?
Yes you can maintain your existing flexibility of being able to make changes on a monthly basis but unfortunately this will result in the additional 20% premium on all Microsoft 365 licenses.