Office 365 support
---
Microsoft 365 enables you to work anywhere, anytime, providing enterprise-grade security features that will allow you to protect your data. From Microsoft Teams to SharePoint, Microsoft delivers corporate quality solutions to even the smallest companies. Call 01625 615384 to book a no-obligation consultation.
I used the Cara helpdesk and once again they were proficient, helpful and professional. They dealt with my problem immediately, without any fuss and sorted me in no time. A great service and one that always delivers.
Maria Torres-Bryceland
30/10/2023
I use CARA Technology for both outsourced IT support and Cyber Security. The team are always professional, helpful and super efficient. I have called recently with some challenges I faced on my laptop and nothing is ever too much trouble. They have also helped me achieve Cyber Essentials status, the process was very simple but incredibly robust. The pre-audit highlighted areas for development and I felt so supported during the process. I would highly recommend CARA to anyone and will continue to do so to my contacts and customers. Thank you to the whole CARA team for always putting your customers first and being such an invaluable partner.
I was working remotely at home yesterday and had problems using dual screens, and with the sound on my laptop. Our IT department referred me to Cara, and Dan Braddock was able to remotely sort both issues quickly and very capably whilst I was on the phone. Highly recommended.
Davidm8 Miller
24/05/2023
Have worked with CARA technology for a number of years now and have found them to be professional and knowledgeable around IT security and are always quick to action any areas that require to be set up in a timely manner.
Cara Technology is always there to support us when we need them, from phishing emails to not being able to view attachments in emails. There's always someone available to help and the entire team are friendly and professional.
Cara Technology are very efficient and supportive. I had a problem with my frozen computer and mouse not working. I contacted them by phone and was answered immediately. I was asked to tell them what was wrong and what I had done to solve the issue. They remotely logged into my laptop talking me through what they were doing. Harrison was very polite and informative. He worked efficiently and quickly ascertained that is was the mouse that was not working properly. Within 10 minutes my computer and mouse were working again. Thank you for your quick response and efficient results to fix it.
Karoline Peach
05/05/2023
Always a swift response and excellent service from the team at Cara. They know their stuff!
Very supportive, helped to get to the bottom of the problem and continued to follow up the issue after the call due to needing further investigation.
Danielle Clarke
19/04/2023
Great support, nothing was to much trouble. I was having issues and they found a solution and help me every step of the way.
We've been really impressed with the support we've had from the team at Cara. Day to day issues are dealt with promptly and they once got us out of a real hole when our wired network failed! Highly recommended
How much does Office 365 support cost?
It's more important than ever to have an easy-to-use communication method to allow employees to collaborate effectively using any device from any location. Microsoft 365 for business gives you the ability to do just that. But how much does this remarkable technology cost? Is it affordable?
Our Office 365 support packages start from as little as £4.50 per user per month. This includes web and mobile versions of Office apps, 1TB of cloud storage, Business-class email, standard security, and chat/call/meet with up to 300 attendees. Making it a cost-effective solution for businesses of all shapes and sizes.
Managed Office 365 support
Microsoft offers a basic level of online support as standard, mostly in online video tutorials and how-to-articles. This information is a great learning resource. However, it is often lacking regarding specific issues, so it's not the best support plan for finding speedy solutions.
That's where CARA Technology can help. With our dedicated managed Office 365 support for business services, we provide specialist support where it counts, helping you find speedy solutions and ultimately helping you save precious time.
Microsoft packages – what Microsoft office do I need?
The apps and services included in your M365 package will vary on the tariff chosen; however, you can enjoy software and apps such as the following:
Word
The word processor of Microsoft Office has come a long way over the decades. With enhancing review abilities, including intelligent suggestions and tools to listen to your writing read back to you, M365 Word helps you reach your true potential.
Excel
Create spreadsheets easily using templates or build them from scratch, implementing modern formulas; transforming your data into easy-to-understand charts and graphs. Additionally, thanks to M365 Office businesses can enjoy real-time collaboration, helping work gets done faster, from mobile, desktop, and web.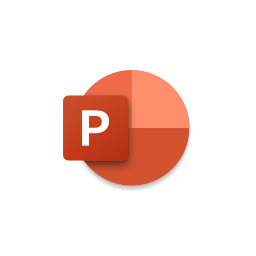 PowerPoint
This app allows for the creation of impactful and well-thought presentations. The M365 version includes Presenter Coach, which will enable you to practice your presentation and get AI recommendations on word choice.

Teams
Aptly named, Teams allow your business to communicate more effectively and efficiently as a team. With functions to call, chat, and share files, the application provides a platform for the easy exchange of ideas, helping your business move forward, no matter where each team member is.
Outlook
This business-email platform provides an easy-to-use and elegantly designed tool to send, receive, and manage your email. You can even use Outlook's built-in calendar to help you stay organised by keeping track of appointments and events.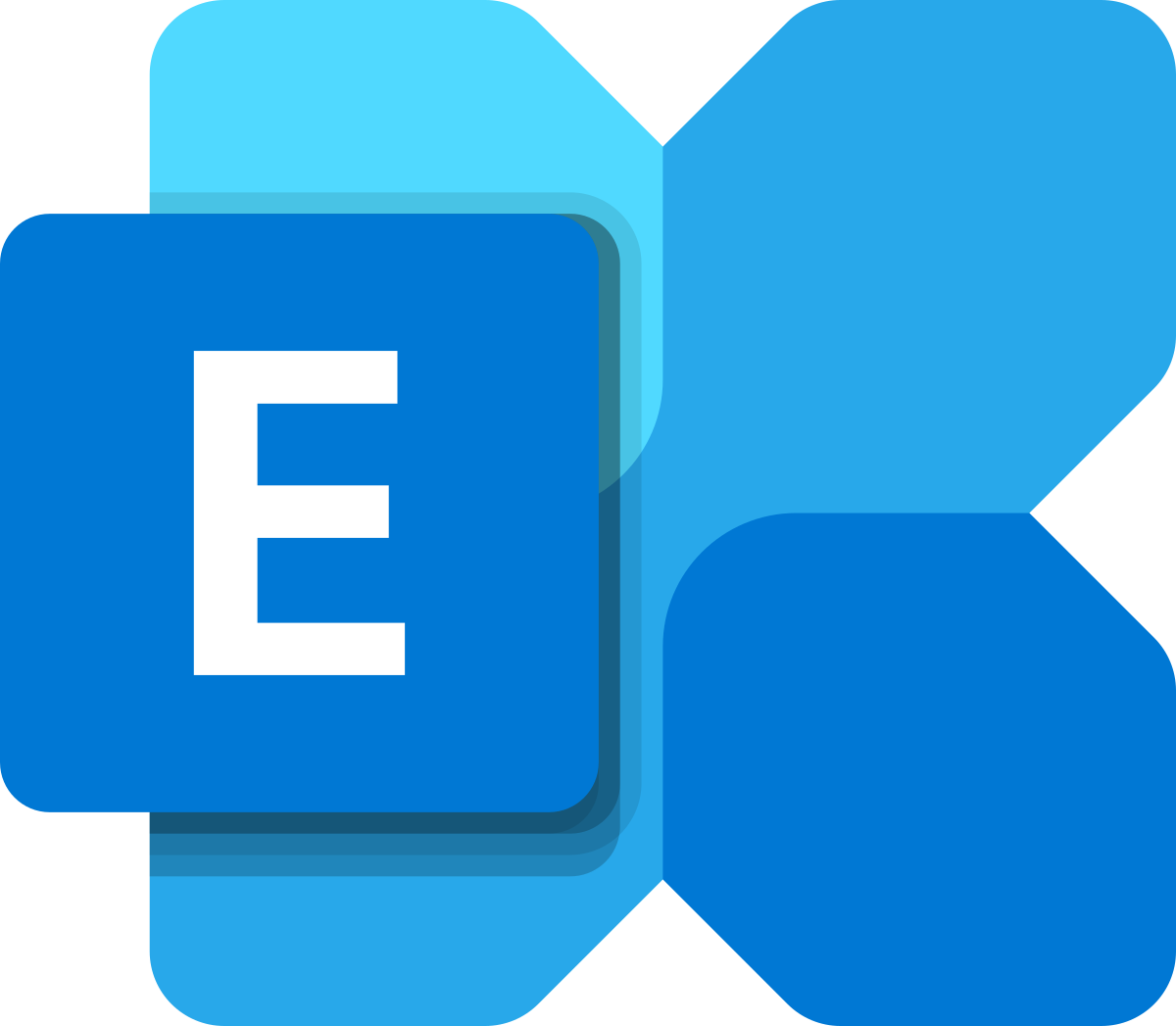 Exchange
On top of the fantastic email framework of Microsoft Outlook, Exchange provides a true business-class solution for electronic communications. Exchange adapts to your work style, allowing for a more focused inbox, prioritising more important emails, and allowing you to perform more quickly.
OneDrive
Designed specifically to help businesses store and share files, OneDrive provides a fantastic opportunity for collaboration across your business. This is magnified when combined with other Office365 applications such as Teams. New integrations have allowed for the sharing of links, making it easier to collaborate with teammates and colleagues.
SharePoint
Designed to empower teamwork, SharePoint allows for dynamic sharing of data, news, resources, and files. The app boosts productivity thanks to Power Automate and Power Apps. Additionally, you can customise your SharePoint site to streamline your workload, collaborating securely with team members across platforms, including mobile devices, PCs, and Macs.
Access
Enables the creation of database apps in easy-to-use formats allowing your business to thrive. Access even allows for easy building and sharing of apps without significant development knowledge. Through the use of templates and innovative design tools, you can create highly functional and visually appealing applications in a short timeframe.
Publisher
Ideal for designing newsletters and marketing materials, Publisher has a wide range of pre-designed templates to simplify the design process. This design app provides pixel-perfect printouts, professional-quality email publications, and more, allowing you to publish in the way that best meets your audience's needs.


Intune
Microsoft Intune is an endpoint manager, allowing you to build a resilient business. Intune focuses on mobile device management, providing you with the tools to control how your company's devices are used, allowing for configuring specific policies to oversee and moderate applications.
Azure Information Protection
This application protects sensitive information, helping you secure emails and documents when shared outside your company. With Azure Information Protection, protection is automatised and persistent, following the data and ensuring it remains protected regardless of where it's stored.
Office 365 business security – Microsoft for businesses
We understand that many have concerns regarding cloud security. One of the advantages of transitioning to cloud-based technologies is that your systems can be accessed from anywhere. However, some are rightfully concerned that those with ill-intent could use this cloud access to break entry into your business's computer systems and cause damage. This is why we implement potent security solutions tailored to Office 365, providing our clients with the most reasonably practicable ironclad protections.
Digital threats come in all shapes and sizes, posing many threats. Our cyber security experts are on hand to ensure that our clients have good protection measures; we have a detailed process to protect our clients from cyber security threats. We refer to this as practising good cyber hygiene. We currently manage over 1500 people using Microsoft cloud technologies. Our wealth of experience allows us to ensure the smooth integration of Office 365.
Additionally, we're also able to provide security audits specifically tailored to Microsoft 365; us for our free Microsoft 365 Security Audit to see how we can help you become more secure.
Our complimentary M365 security audit identifies security vulnerabilities within the configuration of your Microsoft Office 365 tenant. Our audits showcase how criminals could take control of your emails, providing a clear view of how secure your M365 and emails are.
Office 365 support – Cara Technology
Why should businesses choose 365 support from CARA Technology? What makes the cloud computing systems of M365 a superb choice for large and small businesses?
One of the main advantages of choosing cloud computing solutions is the ease of proactive support solutions. With a physical in-house IT system with a data centre, you need an on-site IT team on hand to provide updates and support, whereas, with cloud solutions, this is handled remotely by the provider. This ensures you have the most optimal uptime and minimal downtime due to maintenance or repairs. Additionally, as your system can be accessed remotely, support can be provided around the clock.
If your business works unsociable hours, you don't need to worry about long wait times to receive detailed support solutions.
Another advantage to consider is cost. Building and maintaining your own data centre requires a lot of specialist equipment and personnel trained to use and maintain it. Server rooms require powerful computers, power, racks, and controlled temperature. With cloud computing systems, you're renting the equipment you need, thus saving on both the upfront cost and the costs associated with upgrading the equipment as time passes and technology becomes obsolete.
CARA Technology IT services – IT Support, Cyber Security, & Disaster Recovery
In addition to our managed office 365 services, providing office 365 support for businesses, we can also provide a diverse range of IT services, including but not limited to IT support, Cyber security, and disaster recovery.
IT Support
You need a support solution if you incorporate digital technologies in your working activities. Otherwise, you risk the security and integrity of the data held within. We endeavour to provide all our clients with a safe digital working environment with support solutions that respect your company's ethos and culture.
Our IT support services operate proactively; as the old saying goes, prevention is always better than a cure. It's always better to prevent a data breach than clean up and put the pieces back together after one. However, this does not mean our services are useless should the need for firefighting IT support arise. Our seasoned and highly experienced team ensures that our disaster response is swift, efficient, and effective in an emergency.
Disaster Recovery
Industry best practice recommends maintaining a minimum of three copies of data across two different platforms, and at least one should be online. However, we're of the opinion that you can never have too many backups; after all, it's better to have the backups and not need them, than need them and not have them. Regardless of how well you have trained your team and protected your systems, there is no substitute for having a robust data backup and disaster recovery plan.
The IT specialists at CARA can help your business develop and implement a sophisticated backup and disaster recovery plan to provide both data security and peace of mind.
Cyber Security
CARA cyber security staff can perform various audits and training courses. For example, one of our audits includes a search of the dark web to search for any stolen passwords associated with your email addresses. Additionally, through our training courses, you can provide your employees with the knowledge they need to minimise the likelihood of being a cybercrime victim. They utilise easy-to-consume content with interactive tests and simulated cyber-attacks, allowing them to showcase their progress.
Why Choose CARA Technology for Office365 support?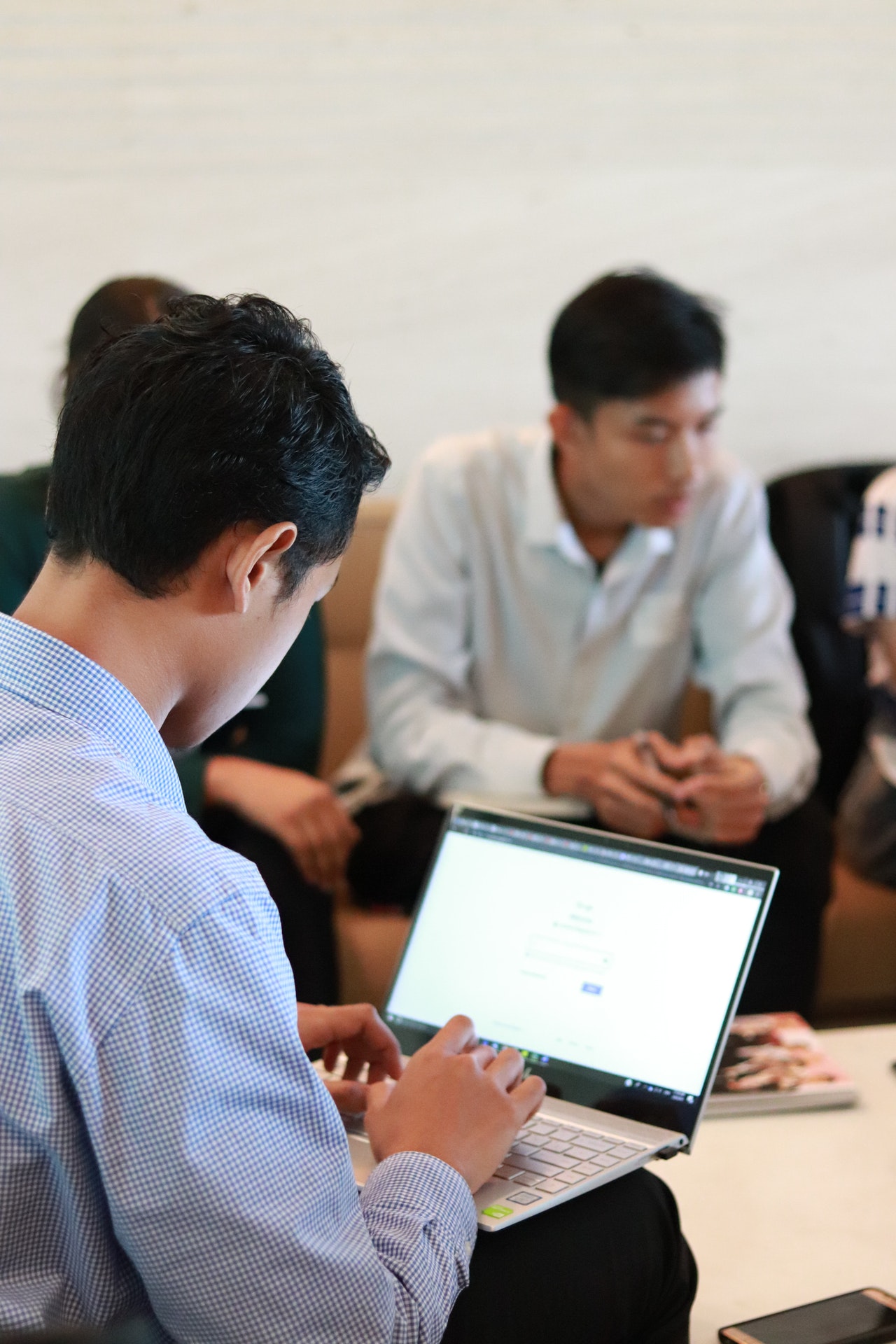 Since we started trading in 1991, we have continually developed our expertise and knowledge base. We're a team of passionate and hard-working IT service providers and can deliver a wide range of IT services to our clients. We accept nothing short of complete customer satisfaction in our mission to provide the highest-quality Cyber Security and IT Solutions. We're fully dedicated to providing secure and relevant IT services, creating a safe working environment that is both fun and challenging for all involved.
As IT experts, we fully understand the vital role that Information Technology plays in our 21st-century society and modern business. IT has an impactful role in almost everything our clients do and is critical to their products and services. We care deeply for our clients and the success of their businesses; as such, maintaining performance and reliability is core to everything CARA Technology does.
We provide IT solutions to a diverse range of businesses from different sectors and industries, which means that we handle a diverse range of IT problems in our daily activities. This empowers us to provide top-quality Office 365 support and maintenance. By choosing CARA Technology, you don't need to spend time researching, installing, and learning how to use the latest technology and software. Our experts provide support and cyber security services to a wide range of clients, and as such, we ensure that they are fully up-to-date, equipped with the latest technologies and trained in their use.
CARA Technology managed Office 365 support – Microsoft for businesses
Office 365 provides fantastic opportunities for businesses, helping you unlock your true potential and reach new phases of your business. If you would like more information, would like to enquire, or would like a no-obligation consultation, please don't hesitate to get in touch with our friendly and dedicated team.
You can speak to a representative by calling
01625 615384 or emailing info@cara.uk.com.
---